Yoga In
Studio,

Live Stream &
On Demand
200-300-500 Hour
Manifest

Yoga

Teacher Trainings
at James Island Yoga
Step into your power, discover your purpose, and take your passion for yoga to the next level in the Manifest Yoga Teacher Training programs led by Tymi Howard Bender. Manifest Yoga Teacher Trainings are unlike any others, taking your practice beyond the asana and carrying you deep into the philosophy, history, and spirituality of your yoga journey.
The Manifest Yoga Teacher Training approach will not only enhance your physical practice, but you will also receive a deep understanding of "off the mat" subjects in the ancient sciences of yoga and holistic modalities, such as Ayurveda, Yin Yoga, Myofascial / Trigger Point Release, Thai Assisted Yoga, Acupressure, Nutrition, Dance, Music, Psychotherapy and more, as they apply in today's modern world.
James Island Yoga, founded by Tymi Howard Bender, is COMMITTED to excellence in teaching. We welcome you as an inclusive community with a mission to provide a modern yoga practice to all, while still honoring tradition, promoting mindfulness, and ultimately- helping you realize your best self. Expect a friendly staff and the area's top yoga teachers leading synergistic classes designed to EMPOWER, INSPIRE and CELEBRATE your physical and mental wellness. JIY is located just off Maybank Highway, in the heart of James Island – Charleston, South Carolina. 
Tymi Howard Bender is an internationally known Yoga Alliance 500 E-RYT yoga teacher. She is a Certified Holistic Health Coach, creator of Manifest Yoga International Teacher Train
Tymi Howard
Owner / Director
My name is Candace Blair, and I returned home to America in 2017 after working 20 years as a finance executive on trading floors in Zurich & London. It is a great honour and tr
Candace Blair
Guest Teacher
After having been involved in a lifetime of fitness, playing competitive tennis in college and competing in triathlons for 18 years, Scott began practicing yoga seeking more balanc
Scott Temples
Guest Teacher
Polly Savoie Christy 800 Hour Advanced Certified Jivamukti Teacher and Master of Acupuncture. Practicing meditation since visiting a Theravada Buddhist monastery in Kyoto, Japan at
Polly Savoie Christy
Résident Teacher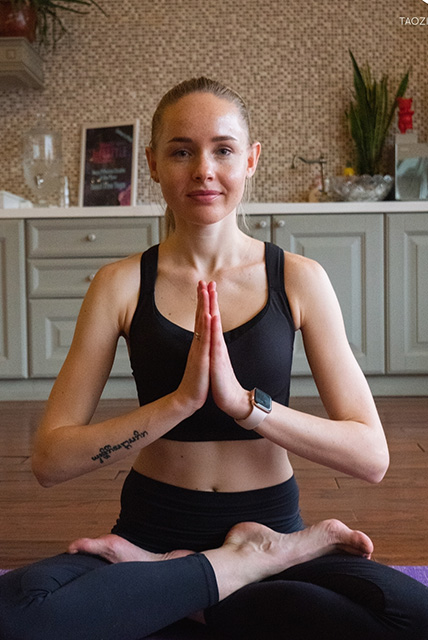 Kateryna Panasovska is a dedicated yogi with over 500hr of teacher trainings under her belt. She took her first 200hrs in India at the Ayur-Yoga Eco Ashram in 2018 and went on to c
Kateryna Panasovska
Resident Teachers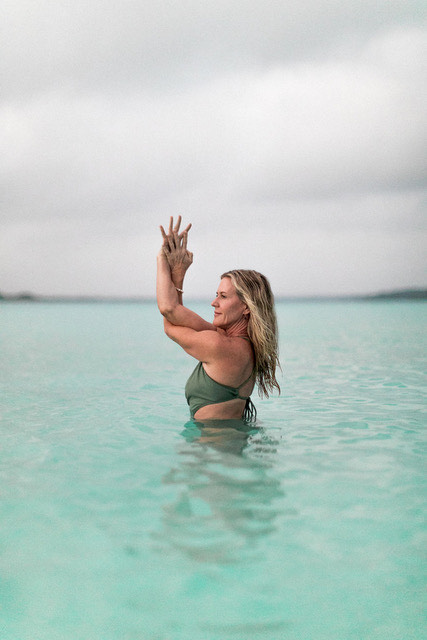 Erin is passionate about movement, nutrition and sleep to preserve our cognition and mobility/LONGEVITY… More yoga, more breath! Erin is a Certified Functional Medicine Healt
Erin Harrington
Resident Teachers
Tony began his yoga practice with Bikram in Chicago and continued with his 200-hour Yoga Alliance Training at Corepower Yoga. He's had advanced training in Vinyasa Flow, Yin,
Stacy is a grateful mama, wife and yoga teacher living in Charleston, SC. Teaching yoga since 2009, her classes are purposeful, grounded and creative; with a bit of sweetness and h
Stacy Peth
500 E-RYT, YACEP
Danielle Giovannone is a health and fitness enthusiast who has trained in all kinds of sports, martial arts, dance and yoga. Danielle is a 200 Hour RYT, who has also trained in Yi
Danielle Giovannone
200 RYT
Jennifer Gibson has been practicing yoga for over 15 years and is currently working towards her 500-hour certification. She is the mother of three amazing children and a successful
J. Steven has been teaching yoga, movement and meditation for 15+ years. His classes have a user friendly, "do what you can" approach. Expect a playful, challenging (if
J. Steven Willard
Resident Yoga Teacher
Kat has taught yoga for over 17 years using a unique style that builds strength and flexibility by focusing on alignment and slow flowing movement. An anatomy expert, Kat explains
Kat Hendrix
PhD, ERYT-500
Jessica has been saturated in the Charleston fitness and wellness community for over 20 years, the last 10 years she spent as a private personal strength and holistic fitness coach
Jessica Maria
Resident Teachers
Explore the
yoga

lifestyle

and learn more
about our community
Yoga Sutra 1:36 विशोका वा ज्योतिष्मती ॥३६॥ viśokā vā jyotiṣmatī&nbs
Beautiful and
inspirational

words from our
very best clients
Tymi is very knowledgeable and super approachable. She has a wide knowledge of philosophy, anatomy, meditation, chakras, and how to work with different body types. For me, her teachings really connected as a woman practicing yoga. Her practice is strong and yet still soft, allowing me to deep dive within. She offers guidance and support during and after all classes. She is a great teacher, and even better person. I am so blessed to be guided by her.
In Tymi's classes you will not just be taught poses, but will be taught how to feel; physically, energetically and emotionally through her creative and fun sequencing, words of wisdom, love, music, inspiration. Whether you are able to do a little bit or a lot or simply sit on your mat and breath the energy in her classes is so contagious that you will leave feeling fanfuckingtastic! (or loved and supported)
This was a LIFE CHANGING experience. I did not know what to expect, as I had never taken one of Tymi Howard's classes. Tymi's teacher program went above and beyond what I thought I would learn and experience. Each class had such an incredible flow and energy and helped inspire the BEST inside of all the trainee's. We had a very large class and in spite of that I felt as though I received personal and individualized attention. I feel I have grown, not only as a teacher, but a person and cannot wait to inspire other students to these heights. If looking for a teacher training program I would highly recommend this program and Guru!
We LOVE Tymi and her infectious positivity and inspiring vibes.
Tymi Howard is a wonderful soul and an incredibly knowledgeable teacher. I will be forever grateful for the opportunity to have learned from her.
I loved my training with Tymi Howard! Very challenging and intensive 30 day training. Tymi is an excellent teacher and shared her in depth knowledge of vinyasa and yin yoga. This was my first YTT experience and it was life changing! I would highly recommend studying with Tymi Howard and Manifest Yoga!
Our teacher training started in person early in 2020. We had incredible instructors with various backgrounds and diverse teaching methods. It was a wonderful smorgasbord! Everyone was very friendly and supportive, providing assistance inside and out of the classroom. Eventually because of COVID we switched to virtual training, which was equally wonderful and the flexibility and options provided were very much appreciated. Tymi and the team that assisted are a very strong and talented group of yogis and it shows!
I had a rewarding, spiritual and knowledgeable program. Thank you Tymi
Tymi has such an amazing energy that is infectious (even through a virtual format)! She presents material in a way that makes you go inward and really decipher how you can apply in your own life. This teacher training was truly life changing and has inspired me to continue to learn more about this beautiful practice! I look forward to sharing the gifts of yoga with others!
Tymi Howard is a very respectful, well known instructor with great integrity. She has full passion for yoga and health. She was always willing to assist and guide our team of teachers, even with the virus going on. I would most definitely pursue more training with her in the future.
The Manifest Yoga Teacher Training experience allowed me to grow and expand. Throughout this journey I developed the confidence and skill to teach in front of peers and clients. I gained a better understanding of the various asanas and the options to provide beginner and advanced students. I am grateful for the opportunity.
Tymi Howard is one of the best Yoga teachers I've ever met, it is a great honor to have completed my RYT300 with her. Not only her passion for yoga, but also her passion for life has inspired me of exploring more in the world of yoga and sharing with others.
Yoga studio
CHARLESTON,

SOUTH

CAROLINA
Open 7 Days a week. Check schedule for specific class times. Doors open no later than 15 minutes prior to the start of each class.